Kristin, with 14 years Experience in the hair industry, 5 of which she's owned and operated LuminAries salon. KK has educated 100's of stylists for leading manufacturers, utilizing her dynamic motivating tactics when training, constantly empowering her clients, coworkers, and employees. Attending tradeshows and classes annually to sharpen skills. Kristin Specializes in Free hand Balayage👩🏽‍🎤 (the art of hair painting), also known best for her Extension work, Using an Exclusive brand safe enough for the finest hair. Skilled with all hair textures. Mastering in hair cutting for both men and women. Ever dream of the perfect hair? Kristin is your girl! Throw any hair challenge her way, we dare you. Consistently delivering the latest styles, perfect for any occasion including weddings, prom, and homecoming, you need this artist in your life. 👩🏻‍🎨 level 5 stylist, owner 🦄🦋👑
Studying and performing the art of hair for over a decade, Abby has built up a diverse clientele. She is highly referred for her amazing color applications. Customer service has been instilled into Abby from a young age by her Father, who has local successful chiropractic business 'Rochester Hills Spinal Care.' Family business is what drives Abby to provide the most outstanding experience for her clients day to day. Abby has been at Kristin's side since Luminaries, Season 1; Episode 1 for a reason. Book now, or forever hold your peace. ***update/// spoiler season 6, Abby makes partner at LuminAries 🙌🏽 #winning
level 4 stylist, partner 🦄🐥
Michigan roots, with an LA flavor. Chelsea is a native Michigander who has joined forces with Team Luminaries after gaining seven years of experience assisting some of the top stylists of Los Angeles. While very modest, Chelsea boasts an impressive resume' of clients, and could be considered one of the best in Rochester. For a change of pace, Chelsea has also worked to grow her eye-lash business within Luminaries Salon. Chelsea is back, she's putting out some of the most up-to-date looks in the area, and she's excited to be back home! Level 3 stylist 🦉🐒
Once Upon an Apprentice
@allie_does_hair
Apprentice of Kristin no more. Allie Ciotti with 5 years hands on experience is flying high after undergoing a very unique and rigorous learning experience apprenticing under Kristin. After serving 2 years as Kristins apprentice, Allie is now a fully licensed cosmetologist. Specializing in fantasy colors, and baylayage, her inspiration comes from celebrity stylist. This girl is already reaching new heights in her hair career, literally working on Rock Star clients. Allie boasts one of the strongest Instagram games in Rochester, and books up fast!! Give her a follow and squeeze in ASAP! As a level 3 stylist she is ready to make partner status in the next couple years 👸🏻🐇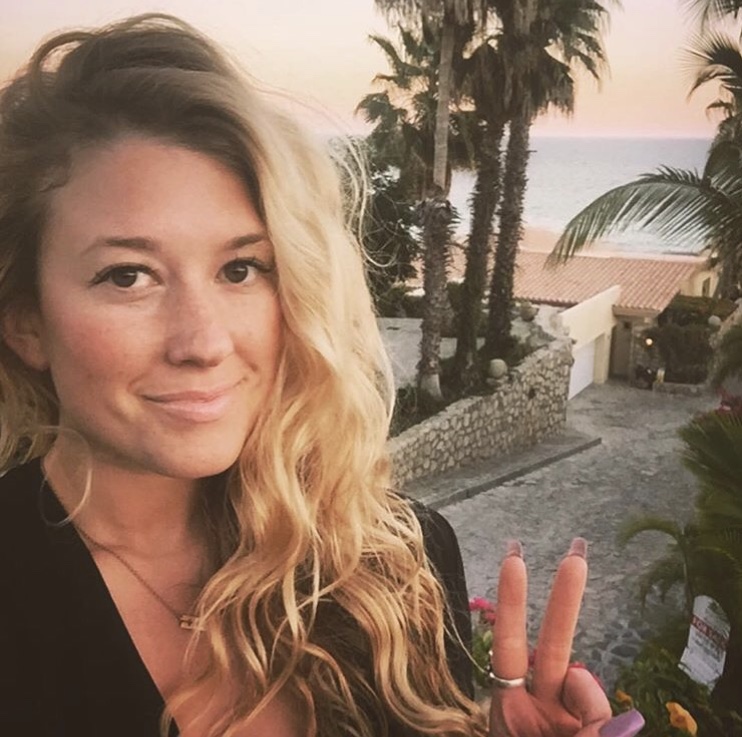 The Creator @georgeouslash
Co-Creator of Luminaries Space. Muralist. Children Oncology nurse by day. Lash Extensions' by Night. Amy wears may capes, and offers the best eye lashes in town. Come take a "lash nap" with the soothing soul of Amy Georgeous. She has ultra hygienic standards, and master precision when it comes to her lash business. Book today and wake up every morning with selfie-ready lashes!🍄🕊🦚
The Young Jedi
@glambyleslie_
An unusually skilled makeup artist and nail technician for her age; Leslie was born for the beauty industry. Leslie's parents own a Rochester hills staple, 'Le Nails,' on Walton & Adams, and growing up in a nail shop inspired Leslie at a young age to dive deep into beauty. This Millennial studied endless hours on YouTube, perfecting the brow, winged eyeliner, contour, or you name it! When it comes to makeup, this is our star! Social Media no problem. ALWAYS PRE-BOOK YOUR MAKEUP APPOINTMENT, DON'T WAIT! Leslie also offers fantastic shellac and regular manis. Leslie has a one of a kind magnetic personality, that will have you laughing, and leaving confident and with a smile!
Leslie now specializes in lashe extensions check out her glam page ✨⭐️⚡️
The #1 Draft Pick @malloryhair
After a recent hiring call, Mallory quickly stood out as brightening star! ***update 2 years later She's still the one !!! Luminaries jumped at the chance to pick her as the #1 applicant …Mallory's has insane potential, and has proven in a very short time, just how invaluable she can be. Mallory brings expertise in in baylayage, vivid, cuts, and challenged hair. Mallory is always ready to take on any hair needs thrown her way! Her books are filling at a record pace for a new hire, get in now !
** update🏋️‍♀️🏋️‍♀️Now after 2 years she is rocking 80% full books with awesome client retention
level 2 stylist, book with a level 2 be expected to pay about 10-15% less than website prices, she should be jumping levels come 2020 so book now!